Tutorial 7: Video analysis#
The principles of video analysis and image analysis are similar: instead of images, single video frames are segmented into foreground and background, and the extracted information is processed after all frames have been analyzed (e.g. frame-wise location is converted into trajectories). However, a big advantage is that differences among consecutive frames can be used to train a background model from which the foreground can segmented. This is called foreground-background subtraction.
Currently the tracking module works standalone and uses only few routines of the phenopype core modules. Future releases may feature a better integration with the different phenopype workflows.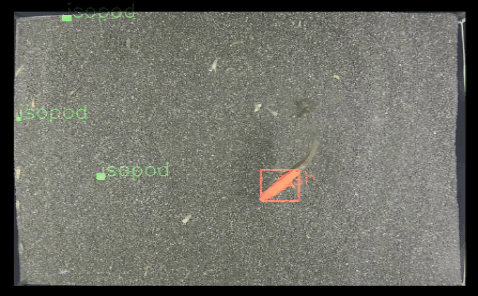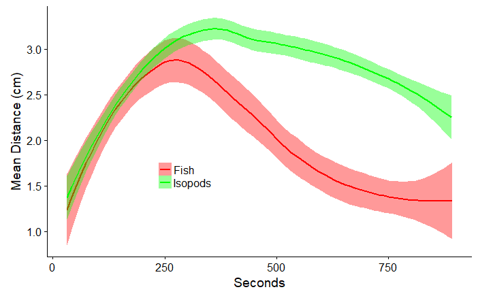 Fig. 1: The motion tracker module enables the tracking of multiple objects that can be distinguished by size. For example, it is possible to record and separate the movement of both fish (red) and all 20 isopods (green) in this predator-prey interaction experiment.
Further resources related to this tutorial
foreground-background subtraction